Perigee Telcom is a Master Agent for three Premier Telecommunications Carriers with the experience and back office support you need to focus on your core business

AT&T is the largest communications holding company in the world by revenue. Operating globally under the AT&T brand, they are:
Proud to offer one of the world's most advanced and powerful global backbone networks, carrying 23.7 petabytes of data traffic on an average business day to nearly every continent and country, with up to 99.999 percent reliability.
The nation's fastest mobile broadband network — and it's getting faster with 4G — serving millions of customers and enabling them to travel and communicate seamlessly with the best worldwide wireless coverage — offering the most phones that work in the most countries. Offering voice coverage in more than 220 countries, data roaming in more than 200 countries and mobile broadband in more than 130 countries.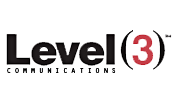 Level 3 - Level 3 Communications® (Nasdaq: LVLT) is an international communications company headquartered in Broomfield, Colorado. The company operates one of the largest communications and Internet backbones in the world.
Since 1998, Level 3® has been focused on delivering premier services over one of the world's most advanced, IP-optimized networks. Level 3 owns and maintains over 57,000 intercity route miles. They have a comprehensive portfolio of network offerings that spans Internet Protocol (IP) services, broadband transport, colocation services, and patented Softswitch-based managed modem and voice services. Level 3 also uses these network services as a foundation for delivering enterprise telecommunications solutions.
tw telecom -  tw telecom, headquartered in Littleton, CO, is a leading provider of managed networking solutions to a wide array of businesses and organizations in 75 markets spanning 30 states and D.C.
As one of the country's premier competitive service providers, tw telecom integrates data, dedicated Internet access, and local and long distance voice services for long distance carriers, wireless communications companies, incumbent local exchange carriers, and enterprise organizations in healthcare, finance, higher education, manufacturing, and hospitality industries, as well as for military, state and local government.